Workshop Box: Calligraphy
24,99€
Drawing letters is an ancient art. In this Workshop Box, you will find all the necessary materials and also step by step instructions that will easily guide you to learn 3 different font types (serif, cursive and brush) with a modern twist in your own unique style. Try different styles of fonts and you will never make those embarassing dots on top of your i's again.
In stock
Workshop Box: Calligraphy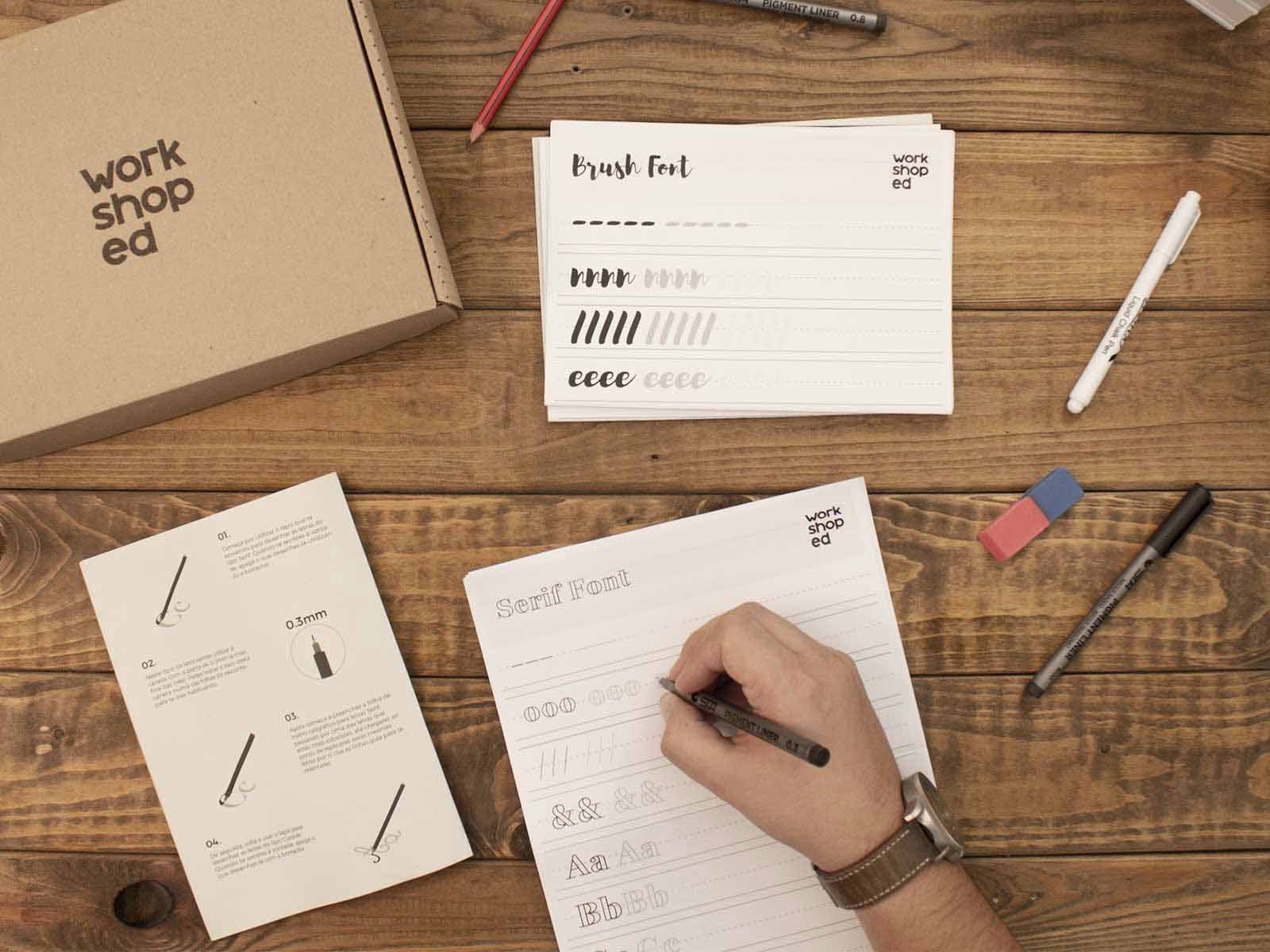 Learn how to do calligraphy
Draw different font types.
With this calligraphy workshop box you will get a complete introduction to calligraphy. You will get to try and learn three different font designs (Serif, Cursive and Brush), the latter will even teach you how to work with a brush pen (wow!). After this, your christmas cards will definitely be the most originals in your family.
Do it yourself
DIY calligraphy starter kit.
Besides all the necessary materials that you need to learn how to write, the full alphabet (lower and upper case), on amazing font designs, you will also get a beautifully illustrated guide with step by step instructions to transform you into a true calligraphy master.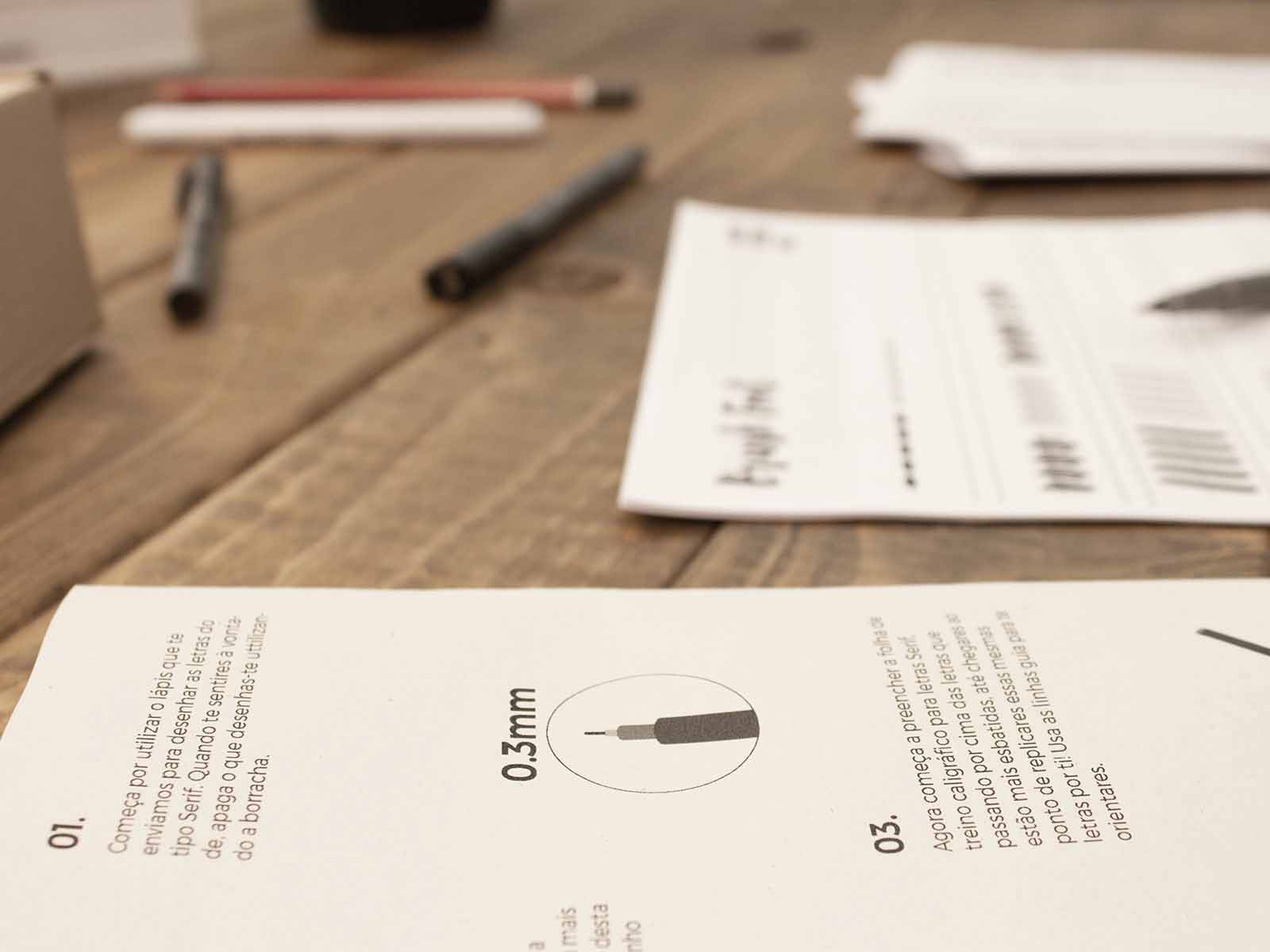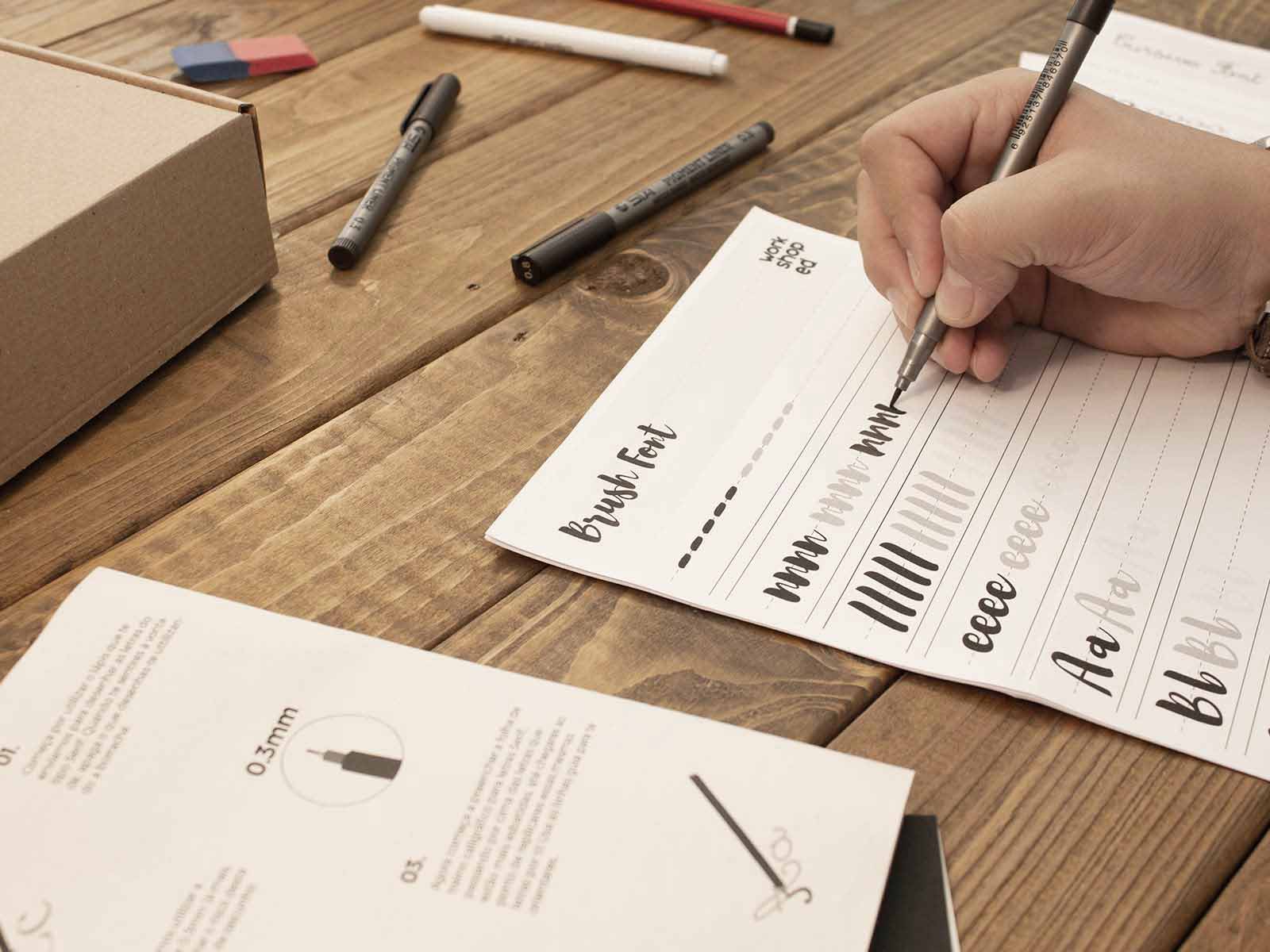 Calligraphy like a pro
Create and give amazing postcards.
SPOILER ALERT! Alongside with all the materials in your box, you will find some empty postcards awaiting your creativity. After you learn the ancient art of calligraphy, you will get a whole new way of showing off to your friends and we don't blame you.